Hey Ya's! Hope you are all having a beautiful weekend so far!
A while back, the ultra talented
Alberto
asked me if I'd like to join his team for his new line of digi's at
Whimsy Stamps
.. and I could not resist!!! Thank you Alberto!!! What an honour to be with this amazing team and to play with these gorgeous digi's he's created! Each one of his digi's has such a magical and mystical feel .. I love them!!
For today's card, I used "
Queen of Hearts
" .. I enjoyed colouring her so much with Distress Inks and touches of Prisma Pencils for her hair. I was at a stump over what floral colors to choose .. and my little Bodhi actually made the decision for me and told me to go with these colors. He turned an hour long back and forth of decision making into just 5 seconds. ahahaha!!! Thanks little dude! :)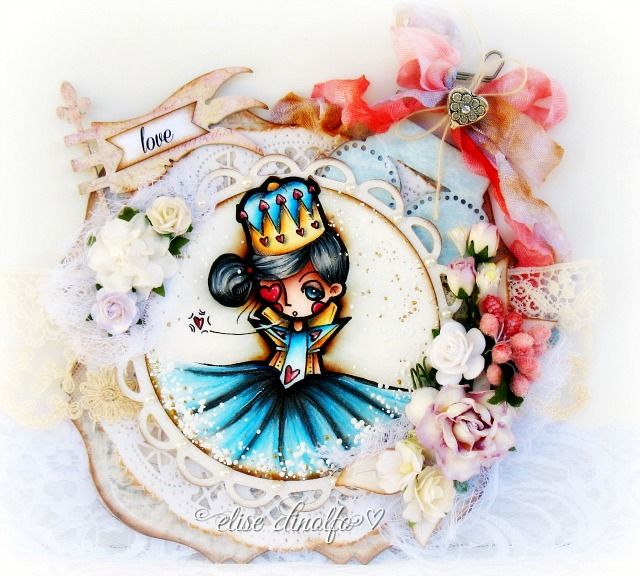 OoOh and also .. please stop by
Shaky A. Planet
blog .. you'll be able to see the rest of the teams' GORGEOUS creations throughout each month!
Thank you so much for visiting me .. I love it when you do! I'll see you again soon!
Hugs,
Elise